For Technicians
NMSHP is proud to represent pharmacy technicians practicing throughout the state of New Mexico.
Every year during the Balloon Fiesta Symposium, NMSHP recognizes an outstanding pharmacy technician with the Technician of the Year Award. Do you know someone deserving of this award? Email us with your recommendation! Click here to view past recipients.
NMSHP provides continuing education opportunities for technicians to maintain and enhance their knowledge.
NMSHP is proud to work in conjunction with the Pharmacy Technician Certification Board (PTCB) which administers the Pharmacy Technician Certification Exam (PTCE). Technicians who pass the PTCE become certified pharmacy technicians (CPhT). To learn more about PTCB and becoming a certified pharmacy technician, click here to visit their website.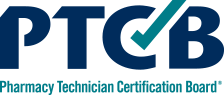 Are you ready to join NMSHP? Click here!
Already a member? Ready to get more involved and share your voice? Email us at nmshpexec@gmail.com